Eco-friendly Solutions for Civic and Home Development Projects
CORE Landscape Products was founded on the belief that we all have the ability to improve our environment. For us at CORE, that means creating products that both enrich our environment and are sustainable. Whether it's a small or large improvement, it all adds up to a better environment for ourselves, our fellow (wo)man and the critters we live alongside. Our philosophy comes from years of work in the environmental and development field, and a desire to provide a unique quality of service to our clients.
Meet the Team

Left to Right: Boghos (Shipping & Receiving), Sagar, Caroline, India, Christa and Jackie
Caroline Rutledge, the founder of CORE is a trained Restoration of Natural Systems Technician and Fisheries Biologist. Caroline has worked extensively in the field of land development and fish habitat restoration for the past 25 years. She brings to the table an extensive technical knowledge in these two fields of work that ensure your project has the best support possible.
Caroline started CORE after seeing the effects that hard (impermeable) surfaces, along with poor development practices, had on our on urban streams, storm sewers and ground water aquifers. Whilst biological consulting is a valuable tool to educating land developers on the effects their practices have on our 'watershed', Caroline believed that a bigger difference could be made by providing these same land developers with the right 'tools' to enact tangible and immediate change. By offering affordable alternatives to paving and other hard surfaces, it is possible to ensure that the negative effects of hard surfaces is either eliminated or alleviated.
Caroline Rutledge works one-on-one with engineers and architects on larger civic project development to ensure a seamless solution in the planning and material supply stages. Her expertise is a valuable asset in public space project development. 
Christa McMullen (Logistics Manager) has been with CORE from the start. As a  valuable member of the team, Christa ensures that your questions are answered, your product is moving, and that you receive your product in a timely manner. Christa is also responsible for keeping our office running smoothly with her skillset in bookkeeping, sales and being a great liaise for CORE products and our wonderful clientele.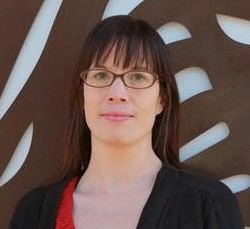 Jackie Spedding, a Sales Executive for CORE is experienced in Relationship Management and Customer Service. Jackie has worked in the field of sales for the last 20 years and is happy to provide project guidance to CORE's wide range of clientele.
Jackie works one-on-one with architects, landscape designers, dealers, and home owners. She finds appropriate solutions based on clients needs, follows-up to make sure they are happy, and is always working to find and build new relationships.



Sagar Nanda, Marketing and E-Commerce Executive - has been a part of CORE family for over 4 years now. Sagar has completed his degree in International Business and has been working in the field of marketing and e-commerce industry for last 7 years. 
Sagar handles all of the CORE's social media and online presence and works proactively with the developers to improve the quality and performance of all our websites. Anytime you see new content on our sites, yes that was Sagar.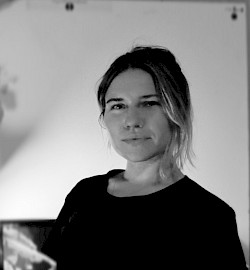 Paige Whitehead, Marketing/Promotion/Branding (Paid Storyteller) - has been a part of the CORE family on and off for the past 3 years whilst completing her Degree in Microbiology and Environmental Studies from UVic. Paige's passion for our CORE glow line has been instrumental in taking our glow products to the next level. Whilst away from CORE, Paige created her own eco-friendly glow product: the Nyoka Light Wand. Paige is very active in the Canadian start-up scene, global community bio-initiative (MIT Media Lab), and teaches introductory courses in micro-biology. This awesome Millennial is our bridge between the old and the new; bringing a special flair to the day to day functioning of our offices. 
 
Ian Rutledge, Videographer and Media Specialist. Ian comes to us with a lifetime of experience that only a Gen Z'er can claim. Now all those years spent on social media are being put to good use here at CORE. We have Ian for a full year to share these skillsets before starting his degree program in the Gustafson School of Business at UVic. Keep an eye out for his entertaining videos throughout the year!
Eco-Friendly Products
At CORE Landscape Products, we make it a priority to use recycled products wherever possible and ensure that all our other products are recyclable at the end of their life. By using our products, you are also using more local ingredients (i.e. using the CORE gravel grid enables you to use local aggregates). By doing so, we know that we are reducing transportation energy and waste while encouraging more Canadian/US architects, homeowners and contractors to adopt more eco-friendly development practices.
By choosing permeable, eco-friendly products, we can: reduce waste, recharge the groundwater, moderate the Heat-Island Effect, strain on our urban storm sewers, urban stream peak flow events, and much more. The truth is, we all have the power to change the conditions that are causing harm, and we can do so simply by choosing products that both meet our needs and are environmentally sustainable.
Quality of Service
What do you get when you blend great green products with super customer service? CORE Landscape Products! At CORE, we believe that every customer should be able to have their questions answered quickly, with kindness and with excellent technical expertise. Too often in this fast paced world, we feel jostled along to make way for the next paying customer.
At CORE, we believe that if you have taken the time to call us, we would love to talk to you! We also love working with architects, landscapers and homeowners from the design stage all the way to implementation (often years, making some great friends along the way). We believe that with the right support and technical expertise we can ensure that more folks are comfortable moving away from the Status Quo (just paving it) to a green, more eco-friendly landscape that is easy to install, functions as intended, and is durable, as well as cost effective. Simply put, our philosophy is that caring for our environment, whilst having a beautiful and functional landscape, is the best way to live.
History
CORE Landscape Products started in 2010 with only a handful of eco-friendly products, a small office, warehouse space, and a few friends. Today, CORE is a company dedicated to creating and supplying unique and innovative products, for both private and public landscape settings, that are more eco-friendly and sustainable than traditional products.
CORE Products
The CORE line was primarily based on the amazing honeycomb design; those bees know what they're doing! From there, and with feedback from our clients, the line was extended to include a more extensive line of gravel and grass grids, natural illumination (CORE Glow), as well as long-lasting decorative privacy screens.
CORE Glow has taken on a life of its own, primarily to meet the need to reduce light pollution in public settings, add lights to areas where electricity is difficult (or costly) to provide, as well as give an aesthetically pleasing 'night sky' effect to almost any surface (indoor or out). CORE Glow can now be found in public trails/settings in Alberta, BC, Ontario, California, Texas and New York.
CORE Gravel and grass stabilized foundation installationss can be found in some of the most creative public park installations in the US and Canada. We love working with forward-thinking city personnel, architects and landscape contractors!
Our newest product, CORE Privacy Screens, has yet to make its way into public settings, but our many homeowner clientele are currently enjoying their "outdoor art" with no maintenance. Ask us how CORE Privacy Screens can be incorporated into your public or private setting!
To this day, CORE Landscape Products is dedicated to providing great customer service from project start to finish, in conjunction with unique, eco-friendly, long-lasting products. Regardless of the company growth and new product launches, CORE has always remained dedicated to its philosophy of doing the right thing for both people and the environment.
It's more than a philosophy. It's a promise. 
---
Giving back where it is needed most.
With a focus on helping those who are trying to improve our environment we have currently partnered with two initiatives.
---
Haiti Ocean Project 
This project is focused on educating Haitian youth about local marine mammal research and ecotourism. Haitian kids get the opportunity to attend our Haitian Ocean Project Sea Camp in the fishing village of Petit Goave. There they experience outdoor adventures including whale and dolphin watching, learning about the ecology of reefs and mangrove swamps. Their hope is to inspire young people to care about the world around them and to strive to make a difference. To donate to this project or to learn more click here.

---
Atlantic Stormwater Initiative
The goal of Clean Foundation's Atlantic Stormwater Initiative (ASI) is to bring effective stormwater management into the mainstream. Stormwater management is increasingly a focus point for governments at many levels and for First Nations, as well as for NGOs, homeowners, decision-makers and developers. Current stormwater practices result in poor water quality, groundwater recharge issues, unhealthy ecosystems, increased erosion and added stresses on our water infrastructure. By bringing these problems to the forefront, and pairing them with solutions, resources and successful examples, ASI will work to improve our water quality and health.
CORE Landscape is proud to be involved in the network of stormwater experts. Through this network our goal is to educate and promote the use of porous paving as an alternative to concrete which promotes unnecessary runoff, further stressing existing infrastructure.
To learn more about the Atlantic Stormwater Initiave click here.
CORE is also pleased to support the following amazing organizations: